An organization shared a link to an opportunity with me. What do I do next?
When an organization
shares a link to an opportunity
with you, they would like you to
apply by submitting a form
.
Here are the steps to apply:

2. Once logged in,
click on the link that the organization shared with you
4. Fill out the information requested by the organization
5. Click
Submit registration

If you are facing any issues, you can walk through the process shown below.
---
DETAILED STEPS WITH IMAGES


Step 2: Login to Vome.


Visit
https://www.vomevolunteer.com/login
and sign in using your email address and password.

Step 3: Click on the link of the opportunity shared by the organization.


When you click on the link, it will bring you to the opportunity details page. It should look something like what is shown in the image below.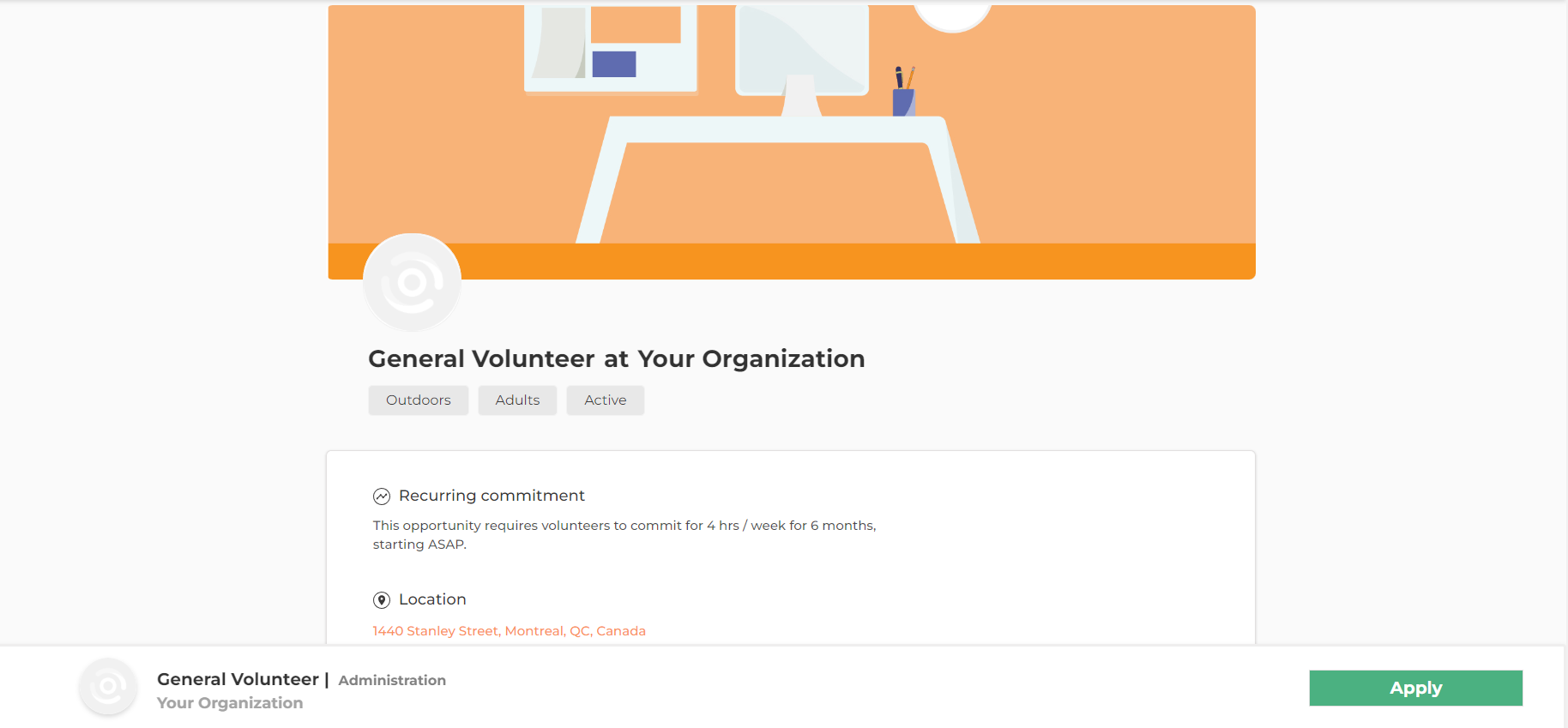 Step 4: Click on the Register button found on the bottom right of your screen.


If you've
already been assigned
to the opportunity by the organization, you will immediately be able to book shifts and can bypass the registration process. To learn more about how to book shifts, read this article.

Step 5: Once you click Register , you should receive the application form appear.


The organization customized this form so please make sure to fill out all requested information!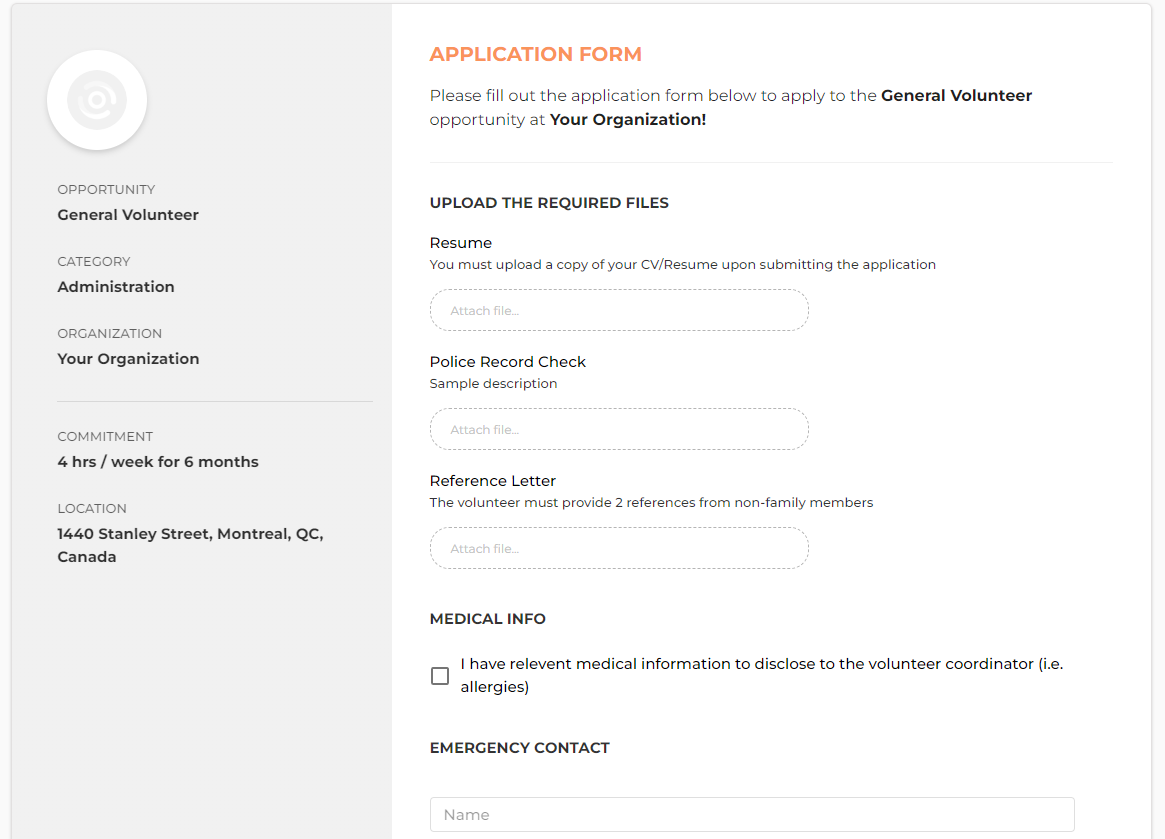 If there is a Reserve shifts section on the form and you would like to learn more about this works, read this article.

Step 5: Click Submit registration and y
ou should be all set!

Once the application form is successfully submitted, your application to the opportunity is now
Pending
and you should be able to see the opportunity on your Homepage and My Opportunities pages.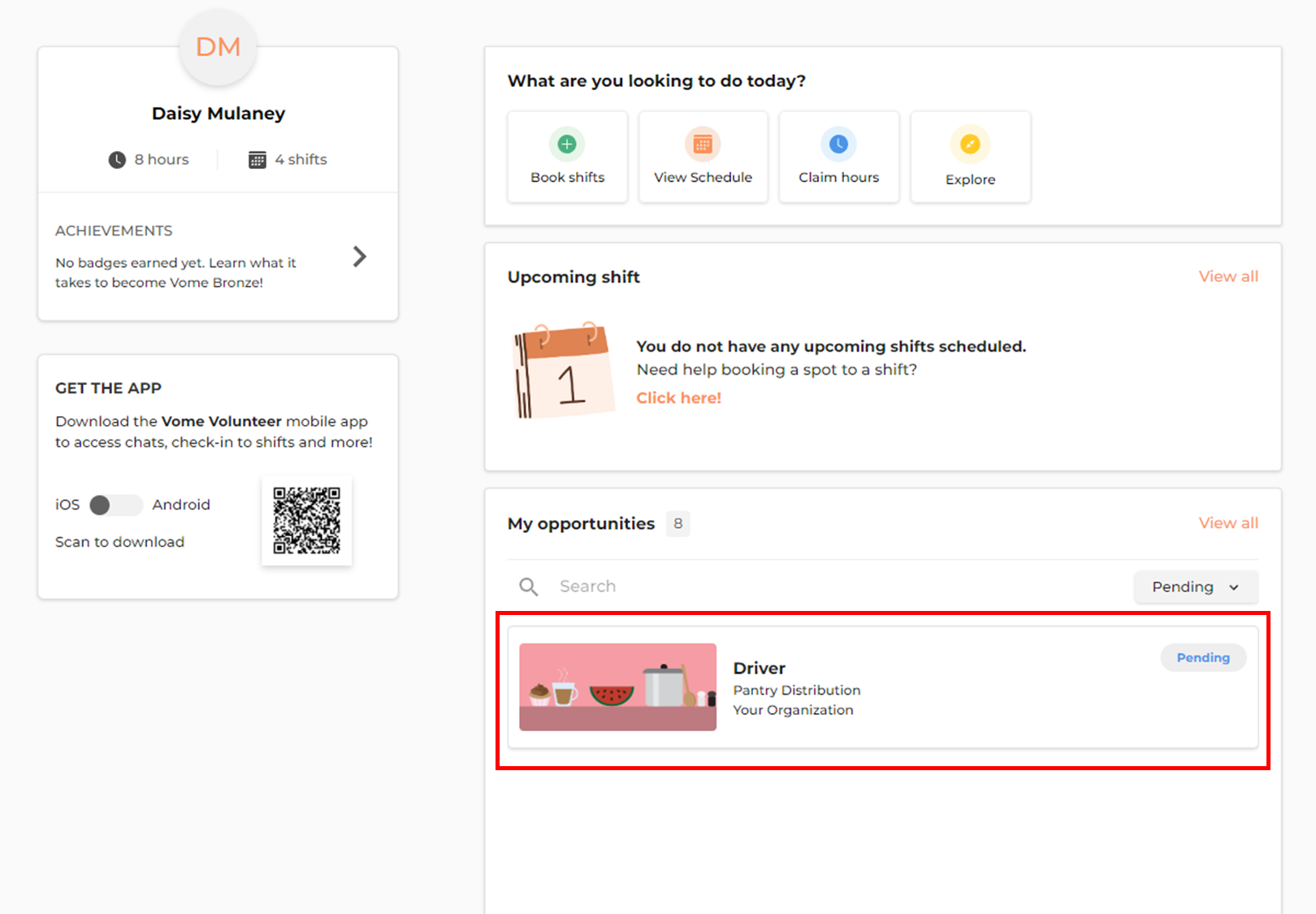 You will be notified once your application has been
approved
- either by email or the mobile app if you've downloaded it! To download the mobile app,
click here to learn more
.
Related Articles

How do I assign volunteers to an opportunity or share a link for them to apply from the opportunity dashboard?

1. Go to Opportunities 2. Click on an opportunity 3. Go to the Volunteers tab 4. Click Add Volunteers When adding a volunteer to an opportunity, Vome Users will be notified about the opportunity they've been assigned to. If you are assigning an ...

I've been invited to join Vome by an organization. How do I get started?

Welcome to Vome! Let's get you started. Here are the steps to accept the invitation: 1. You should have received an email from Vome. 2. In order to accept the invitation, you must sign up to create a volunteer profile. You must sign up to Vome using ...

How do I share a link to an opportunity?

Steps to generate a shareable link: 1. Using your left-hand navigation, click My Opportunities 2. Click the opportunity for which you would like to share 3. Click the Details tab 4. Click Share on the top right of your screen

How do I promote my organization for new recruits?

We want to make it as easy as possible for you to streamline volunteer recruitment at your organization. Vome sharing tools work across every device, including computers, tablets and smartphones. If the volunteer has the mobile app, it will redirect ...

How do I register for an opportunity?

Helping you register for an opportunity Being approved for an opportunity allows you to book shifts that are associated with it. There are 2 ways to become approved for an opportunity: 1. Submit a registration form and get approved by the ...