How do I add more shifts for an opportunity?
1. Go to Opportunities

2. Click on an opportunity

3. Go to the Schedule tab

4. Click on
Create Shifts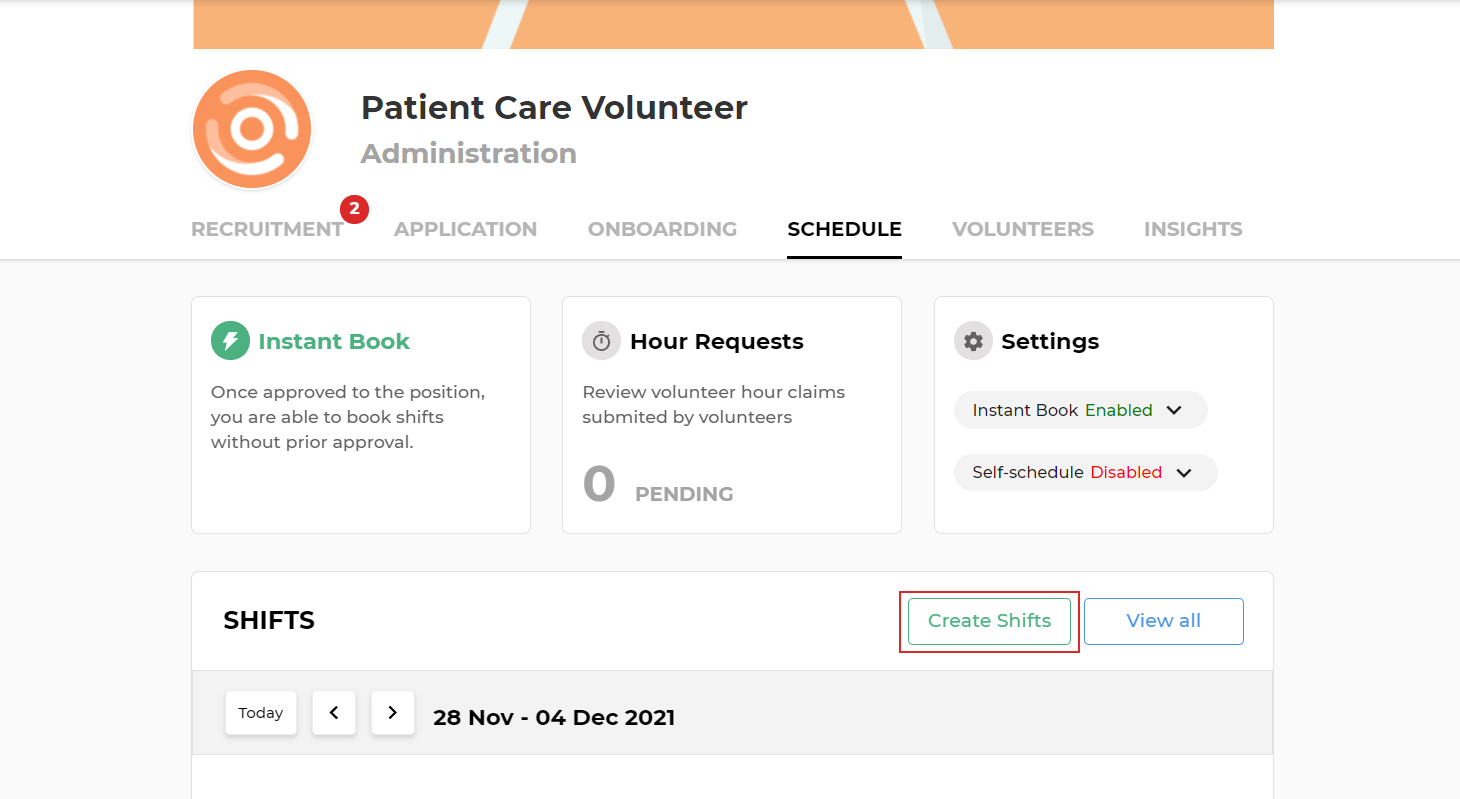 You can also achieve this by going to the global Schedule view > on the top left, click on Create Shifts > Select an opportunity > Generate shifts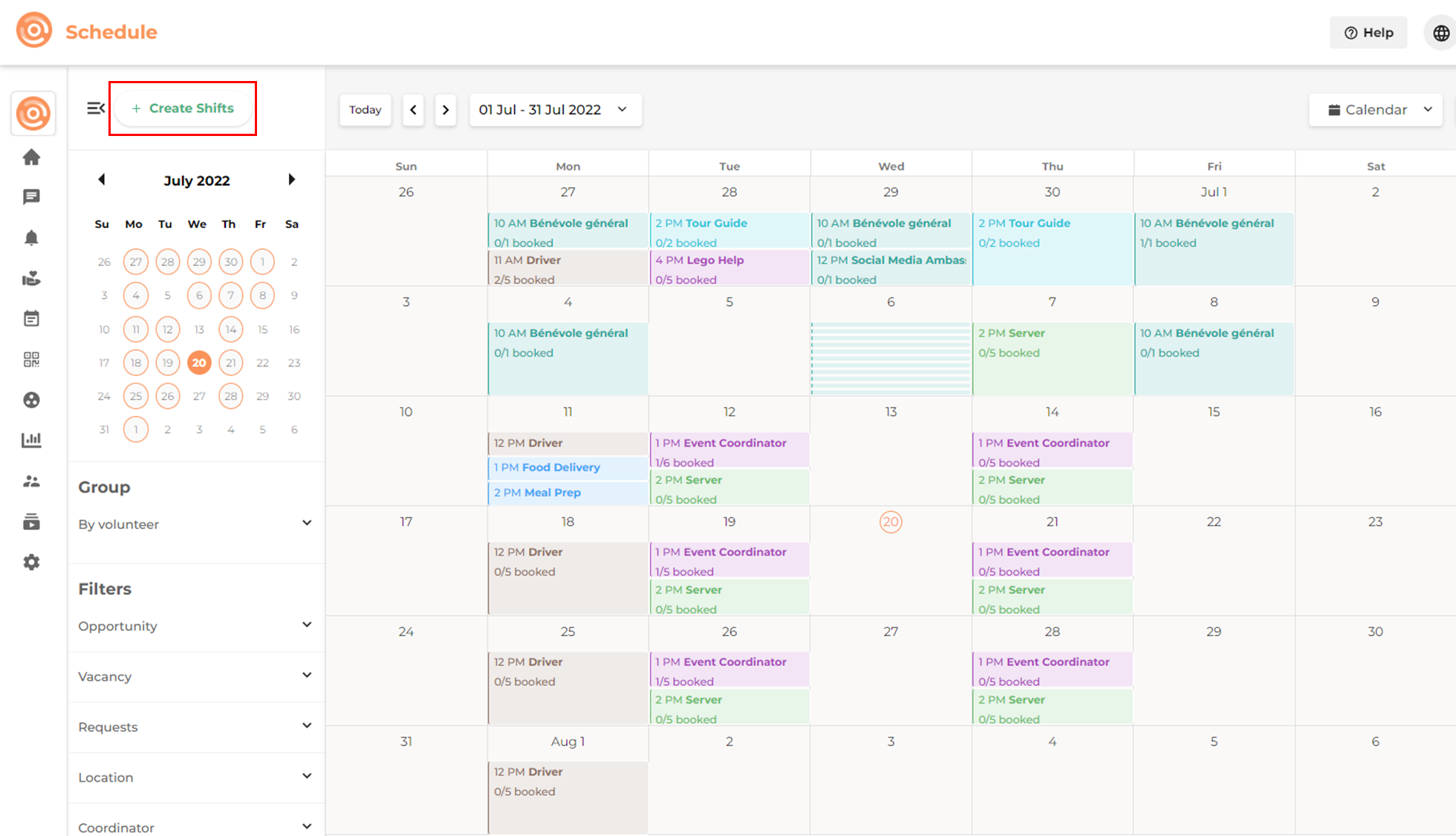 Related Articles

How do I add a new opportunity?

1) On the navigation bar click the green "+" icon next to Add Opportunity. 2) Add the details of the opportunity. Provide the title, description, category, tags, commitment, location and primary coordinator. Select an admin that will be the ...

Mastering the Vome fundamentals: category, opportunity & shifts

We know it can be difficult to start using a new platform. You need to become familiar with the platform's language and features and figure out how to best structure your portal. That's why we decided to define the words below, which are some of the ...

How do I create shifts when creating an opportunity?

In Add Opportunity, on step 4/6 > Click Create Shifts 1. Add a single date or indicate a date range If date range is selected: select the start date and end date, then select the days of the week as to when the shifts will occur 2. Select the start ...

How does it work when I add the "Shifts" section to the application form?

When adding the Shifts section to the application form, you are allowing volunteers to pre-select shifts and attach them to their application form. However, the volunteer can only be approved to shifts once they are approved for the opportunity. ...

How do I register for an opportunity?

Helping you register for an opportunity Being approved for an opportunity allows you to book shifts that are associated with it. There are 2 ways to become approved for an opportunity: 1. Submit a registration form and get approved by the ...