How do I sign up for support?
Here are the steps to sign up for support as an
administrator

Note: Only admins are recommended to sign up for support (not volunteers) since there are FAQ that are only available to registered administrators.

Each administrator from your organization should create a support account.
3. Follow the steps provided
4. Wait for a Vome Rep to assign your account to the Admin Group. This will provide you with access to our entire library of FAQ!

---
DETAILS STEPS WITH IMAGES



On the Support Page > on the top-right, click Sign Up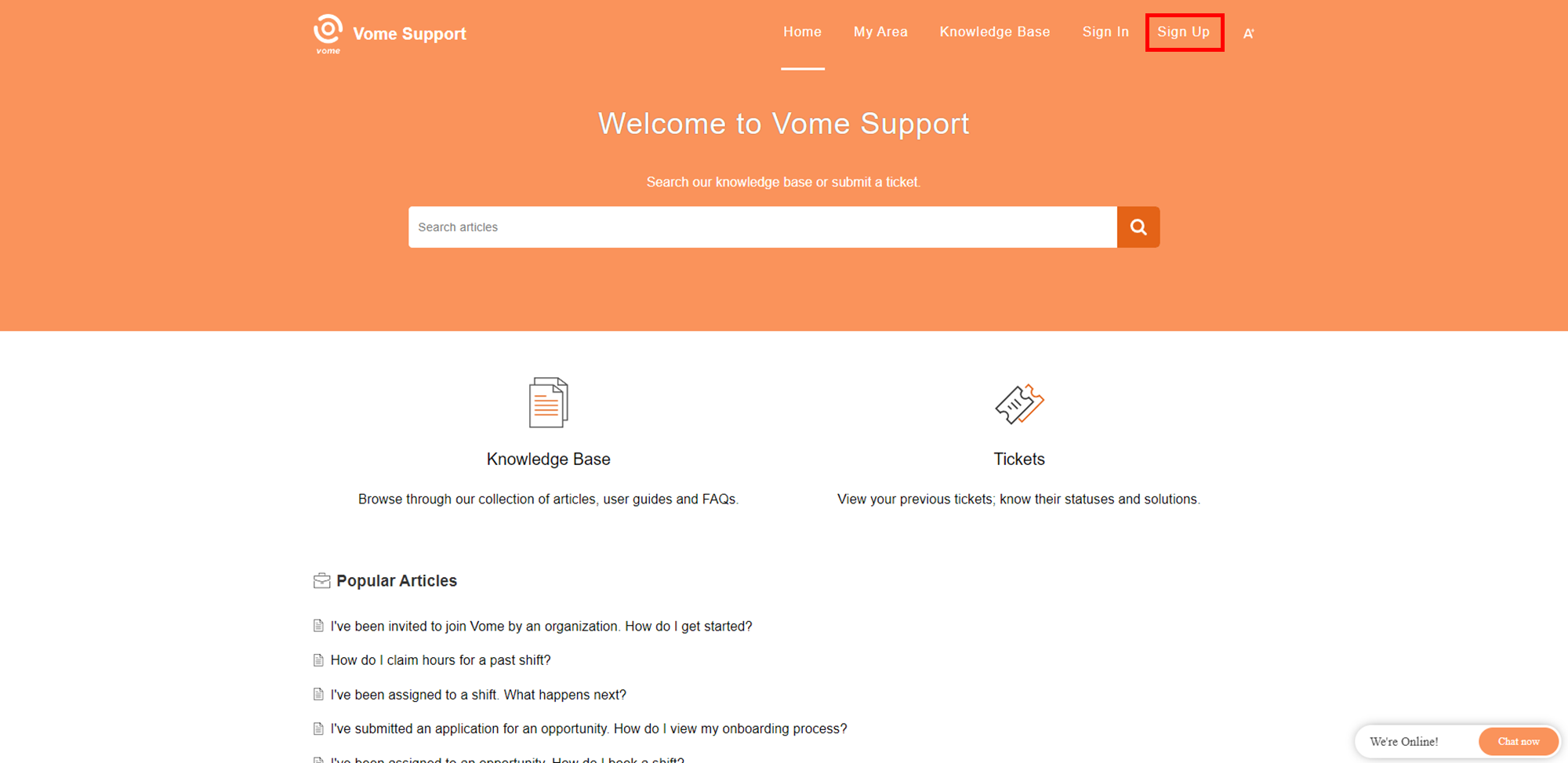 Input your name and email address and then click Sign Up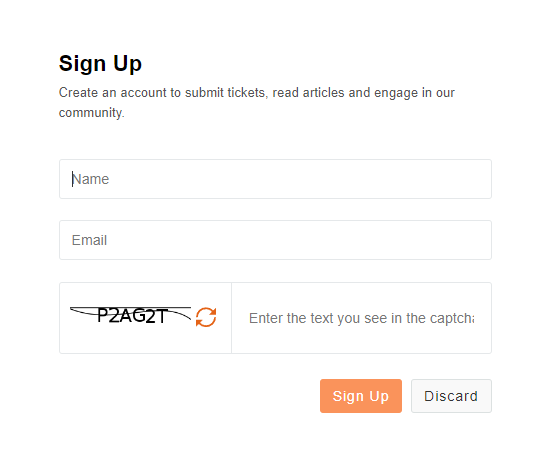 Check your inbox for the confirmation link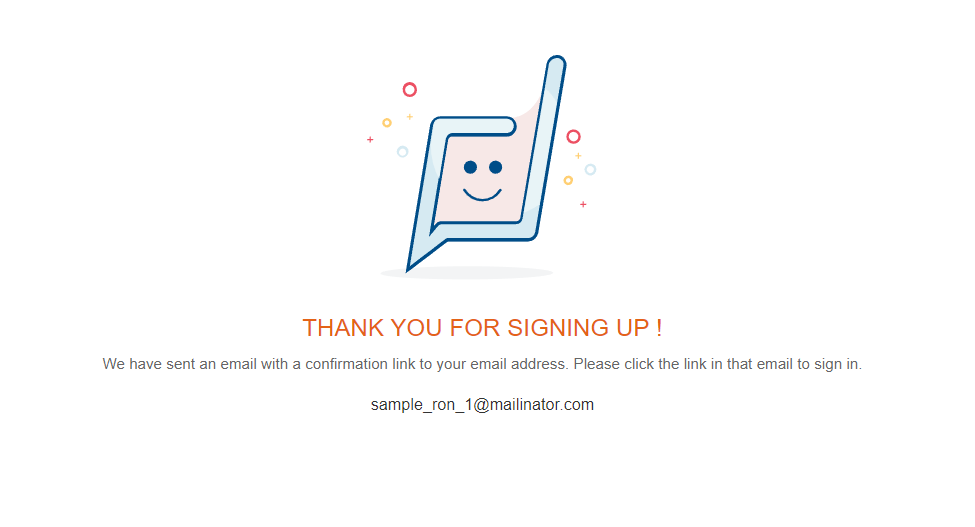 From the email, Click on Accept the invitation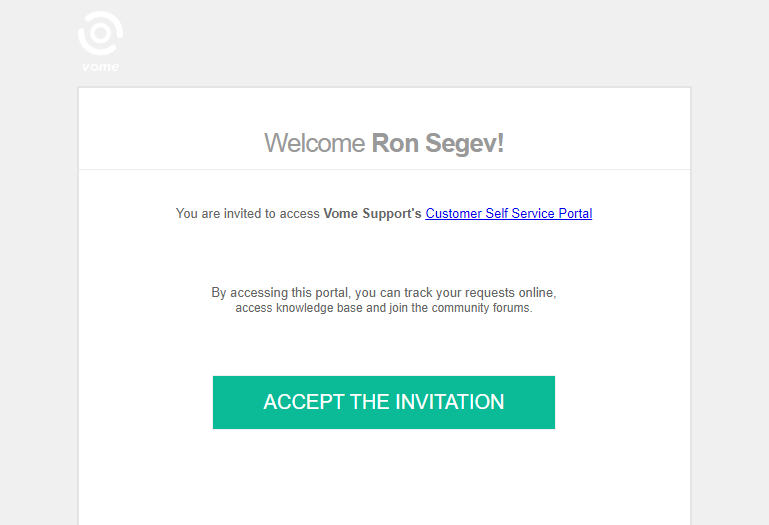 Set your password and click Register




Once you've registered, the Vome Team must approve you as a support user. This should not take long! Please wait for the confirmation that you've been approved before proceeding.


Once you are approved, go to your Home page and click on the Knowledge Base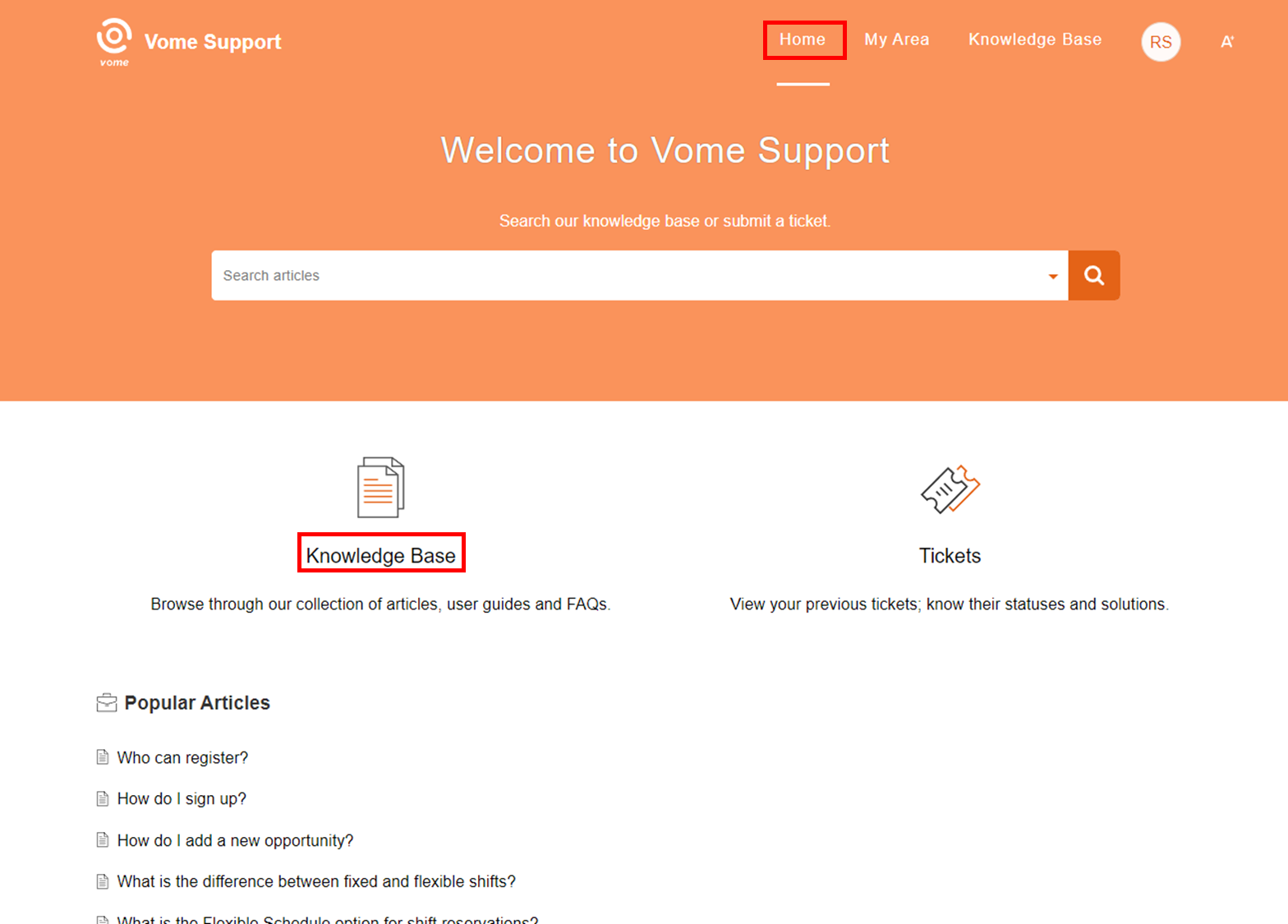 To access the administrative support articles, click on Admin Support



To access the volunteer support article, click on Public



We hope that our support articles will help you navigate the platform and answer most of your questions. We are constantly updating the FAQ based on questions and feedback from both admin and volunteer users! Do not hesitate to
chat with us
or
email us at
admin@vomevolunteer.com
.
Related Articles

How do I sign up as a volunteer on Vome?

Steps to sign up as a volunteer If you are on your computer, you can sign up using this link: https://www.vomevolunteer.com/register-volunteer Otherwise, you can also download the Vome Volunteer mobile app and sign up from there as well. If you re ...

How does Vome Support work?

We take pride in offering responsive and reliable customer support. Our team members are exclusively based in North America. In most cases, we will respond to your questions the same day or within 24 hours. How to access support: You can access ...

I am a volunteer manager looking to sign up my organization. What do I do?

STEPS TO SIGN UP YOUR ORGANIZATION: 1. Visit https://www.vomevolunteer.com/register 2. Fill out the form to complete your registration 3. A Vome team member will review your registration and approve it. You will receive an email letting you know that ...

How do I get volunteers to sign and return forms & waivers?

Upload liability, medical, parental or any forms that volunteers will be asked to fill out when applying to the opportunity. Volunteers can return the completed forms via email, chats or in-person, and you will be able to upload the signed copy to ...

I cannot authenticate my email. What do I do?

Helping you authenticate your email Step 1: Make sure you entered the correct email address When you're on the authenticate your email screen, we show you the email address that you entered during registration. Please make sure this is the correct ...