I received a referral code from a Vome partner. How do I use it?
Here are the steps to use your referral code:



Step 2:
Add the
referral code
when
completing
your organization's profile

Once your organization has been signed up and approved by our team, you will be prompted to complete the profile. During this process, there will be a step which allows you to enter the
referral code!
Step 3: Click Verify and you're all set!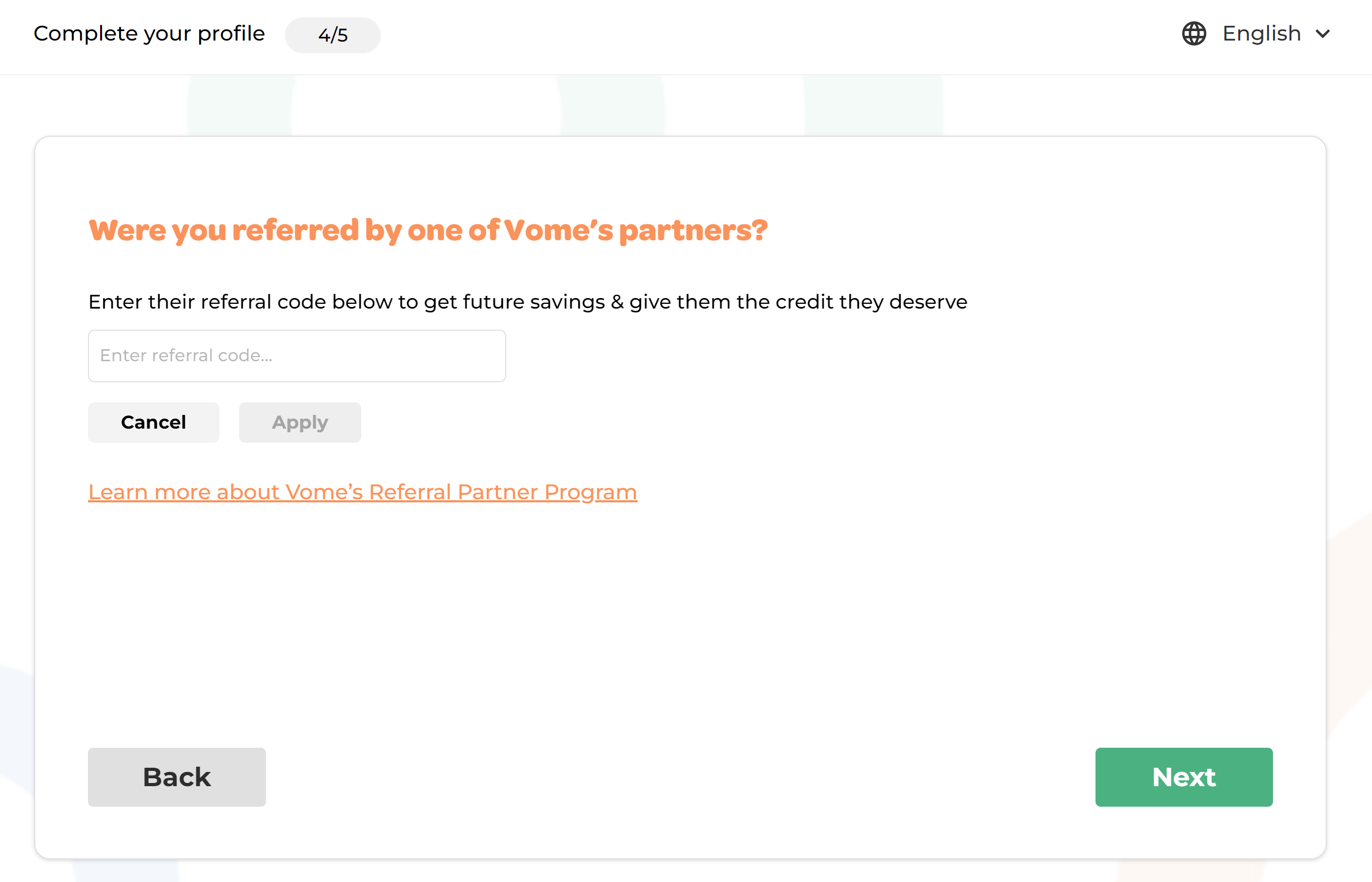 What if I didn't add the referral code when completing my profile after sign up?

No problem! You can always add the referral code when Upgrading to Vome Pro.

Here are the steps:

Step 1: Using your left-hand navigation, click Subscriptions
Step 2: Click Upgrade to Pro
Step 3: Click on the button found on the bottom of the popup titled
Click here if you were referred to Vome!

Step: 4 Enter the referral code

Step 5: Click Apply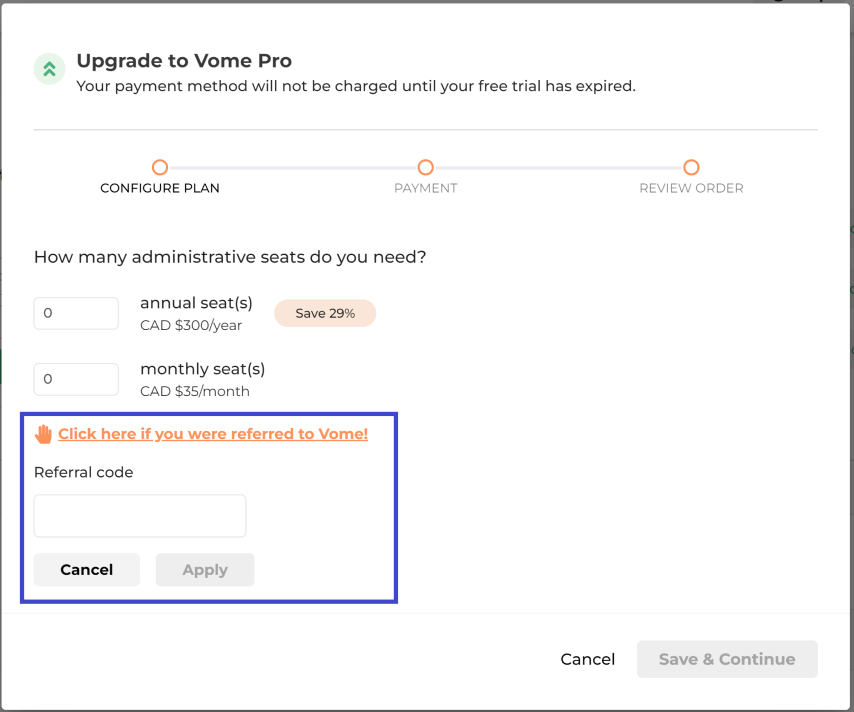 Related Articles

How does the Vome Referral Partner Program work?

Referral partners can participate in revenue sharing and/or provide their clients with savings when using Vome. 1. Vome has a dedicated platform to automatically track referrals made by partners. 2. Partners receive access to a dedicated account ...

How do I use Forms on Vome?

Although you can use forms for surveys or any other data collection purpose from volunteers, they are often used for recruitment. How do people arrive to the form to fill it out and submit their response? There would be 3 ways for volunteers to ...

How do I use Sequences on Vome?

Sequences are used to manage a step by step process. Although it can be used for project management or managing tasks, it is often used for onboarding new applicants. You can completely customize the steps of a sequence, assign profiles and easily ...

I'm a volunteer. How do I use Vome?

Vome was built to make it easy for volunteers to engage with organizations. More specifically, we want to simply the process for you to: 1. Register for new volunteer opportunities Link: How do I register for an opportunity? 2. Complete screening ...

How do I use chats on Vome?

Vome has a built-in instant messaging platform designed to simplify communication between groups of volunteers and administrators. The types of chats we offer : 1. Direct 1-1 chats 2. Custom group chats (only administrators can create custom group ...